Dear Customer,
We would like to take this opportunity to sincerely thank you for using our ULVAC products.
Regarding our oil diffusion pump "ULK series", we find a need for further safety instruction on exchanging the heater unit. We have prepared a full instruction of the procedure on our web system. Please download the necessary document before performing this task.
For any further questions, please contact your local ULVAC representatives.
ULK-04A、ULK-06A
"SK00-4787-DC-002-01 Heater Replacement Procedure.pdf"
(PDF:560kb)

ULK-10A、ULK-14A
"SK00-4802-DC-002-01 Heater Replacement Procedure.pdf"
(PDF:184kb)
■Applicable product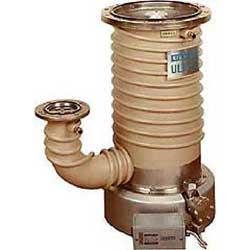 For further information
ULVAC, Inc. web_info